First you just buy a bike, then some accessories and protection, because why not. A couple of weeks after you bought your bike, you start thinking about the proper maintenance of it. The first maintenance service is free of charge at the store where the purchase was made. After that, taking care of the vehicle will be your responsibility. You'll only have to visit a repair shop if you so wish:
Before or after the cycling season.

Before a long touring trip.

For upgrades or routine replacement of components.

When faults are detected.
Bike washing
Wash your bicycle with pressurized water very carefully. Water must not get into the hubs, carriage, steering box or jackets. Keep the brake disks free of dirt and oils. They can be wiped down with alcohol or special liquid for disk rotors.
For the frame and fork, a damp soft cloth will do. Bike chains are washed whenever they get dirty in a chain washer, or they can be removed from the bike to be washed in a bottle of cleaner. Then the chain is dried. Also, be sure to oil it.
Before each ride, you should check:
The presence of a bike first aid kit, spare tube, pump, water flask.

How inflated the tubes are.

Whether the chain is cleaned and lubed.

Brakes and shifters are in good working order.

Whether the quick release levers are tightened.
You can inspect the headset, bushings, and bottom bracket for play, just less frequently. Chain stretch can be measured every 300 miles or so.
How to store your bicycle
In urban apartments, there is often no room to properly store a bike. Leaving it in the entryway, on the stairs or outside is not an option at all. This does not guarantee the safety of your bike. If you have a closet or a large balcony where your bike will be safe, it's a good idea to leave it there. But what if you don't? And what if there are two or even three bicycles? What are you going to do then?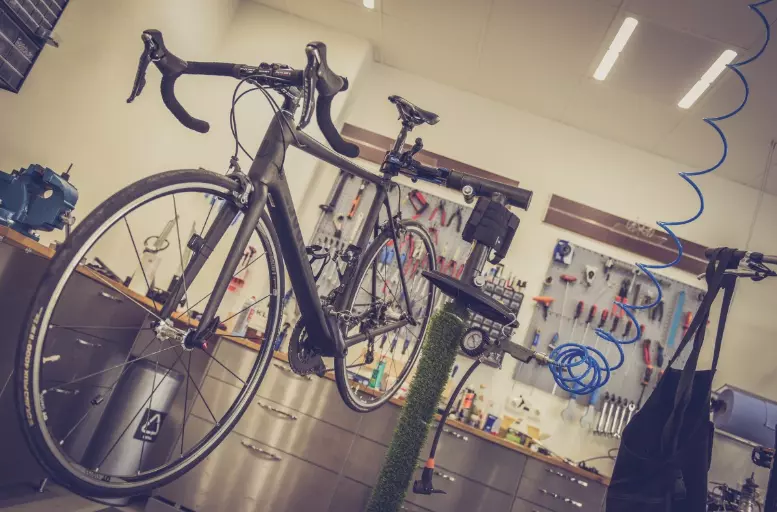 9 in 10 of cyclists put the bike in the apartment hallway. It's a really good place for it. You don't have to drag a dirty bike through the whole dwelling to the balcony or your closet. At the same time, the bike shall stand stable and won't take up a lot of space. You can make bike racks yourself, or buy ready-made ones at a store.
Did you know that rubber and plastic bicycle parts lose elasticity and become brittle in direct sunlight and when exposed to temperature fluctuations? Do not store your bicycle near radiators and heaters. The varnish on the frame will fade from constant exposure to the sun.
Rain and snow are destructive to metal parts. Therefore, do not store bicycles on open balconies. An insulated, closed balcony is suitable for storage, where the bicycle can be protected by its case or an ordinary cloth.
Conclusion
Nowadays, cities are becoming more and more suitable not only for cars, but also for relaxing bike rides. With such a vehicle even strong heat will not be a problem, and personal mobility in a stuffy city will increase if you prefer a bike to a car. But if you need to pedal vigorously and ride in the breeze without buying a bike, consider renting one. Central Park bike rental makes such an option especially easy for New Yorkers and all the visitors of the Big Apple.
And if you already have a bike (or the desire to buy one), remember: proper and regular maintenance of your bicycle will significantly extend the life of its components, thus making your rides much more pleasant and safe. Regardless of the cost, a bicycle requires your attention, so better learn to take care of it yourself.